Lanyu Flying Fish Festival
Held around the 15th of the lunar calendar, Mivanwa is the precursor to the Flying Fish Festival. Lanyu's fishing season takes place from March to late May or mid-June. As the flying fish arrive in Lanyu's waters with the Kuroshio Current, passengers on the ferry can catch a glimpse of the shimmering sea as schools of flying fish leap out of the water, presenting a spectacular sight.
The Flying Fish Festival is the most important season of the year for the Tao people. The traditional Tao society has many strict regulations on the Flying Fish Festival aimed to pray for an abundant catch and the safety of the fishing boats. We recommend travelers to abide by local customs and traditional regulations when they come to Lanyu during this time of the year.
01. Do not touch the tatala boats and do not frolic in the waters by the beaches in the villages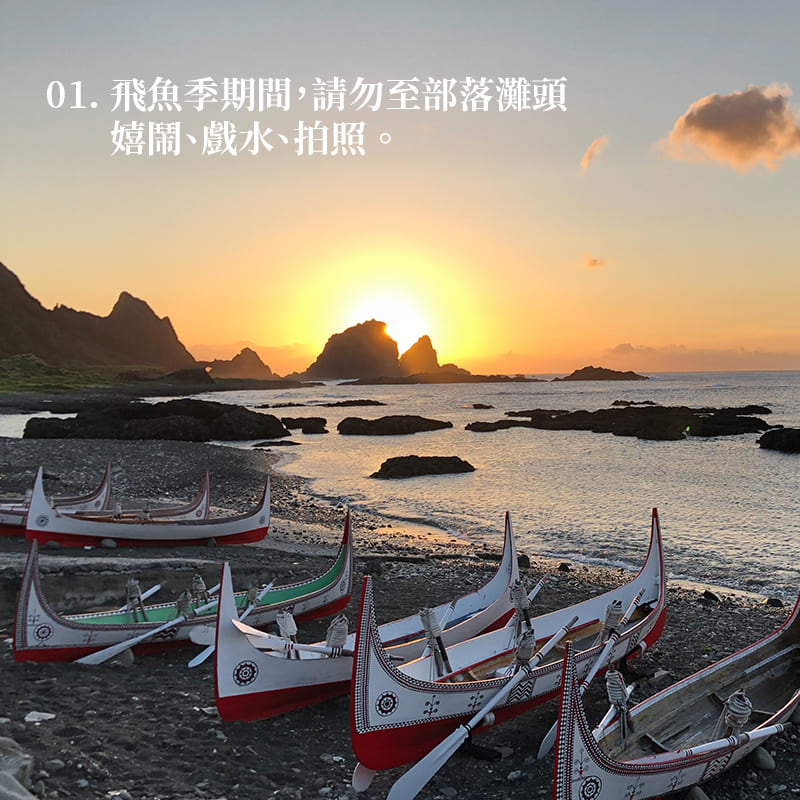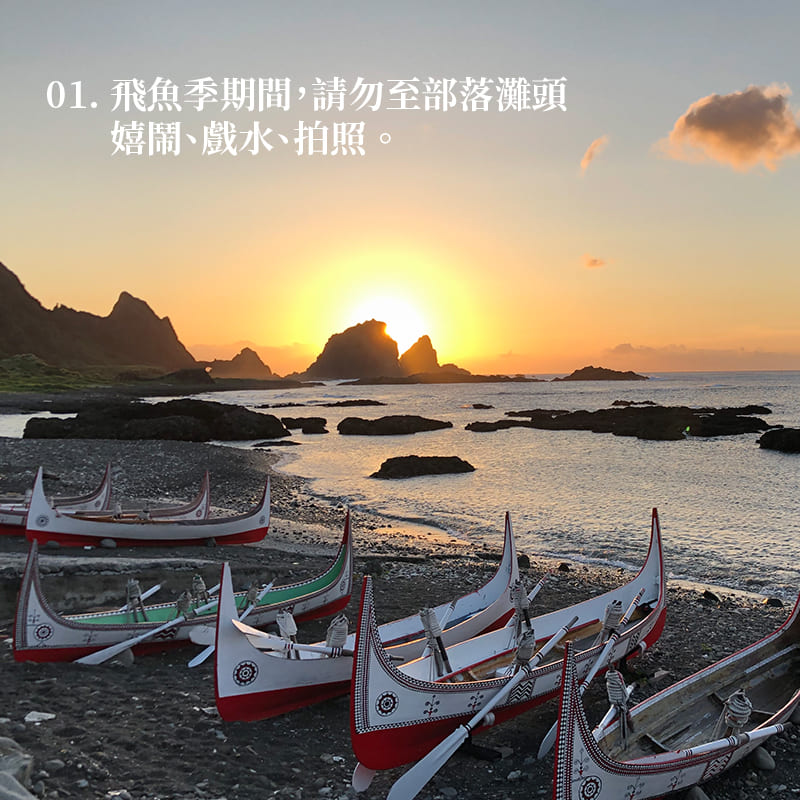 The beaches in the six villages are lined with unique tatala boats. Going to the beach and touching the tatala boats during the Flying Fish Festival is strictly forbidden because some of the villagers believe that it will bring about bad luck. If you wish to take photos, please do so from a distance by the road.
During this period, no tatala boat-related activities are available, and they will be gradually made available after the fishing season is over in June.
02. During the Flying Fish Festival, you are not allowed to frolic in the traditional fishing grounds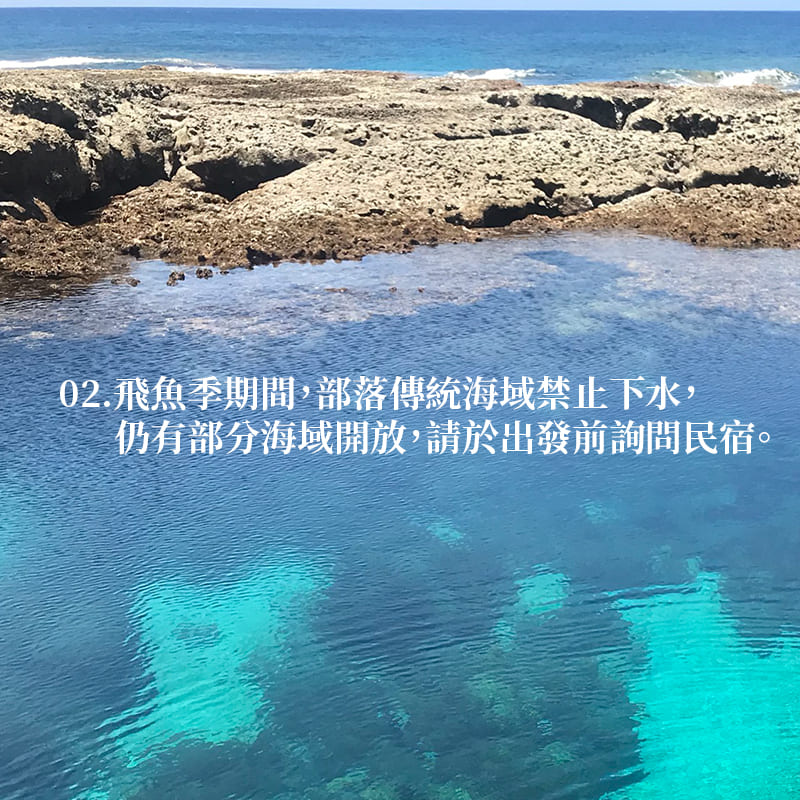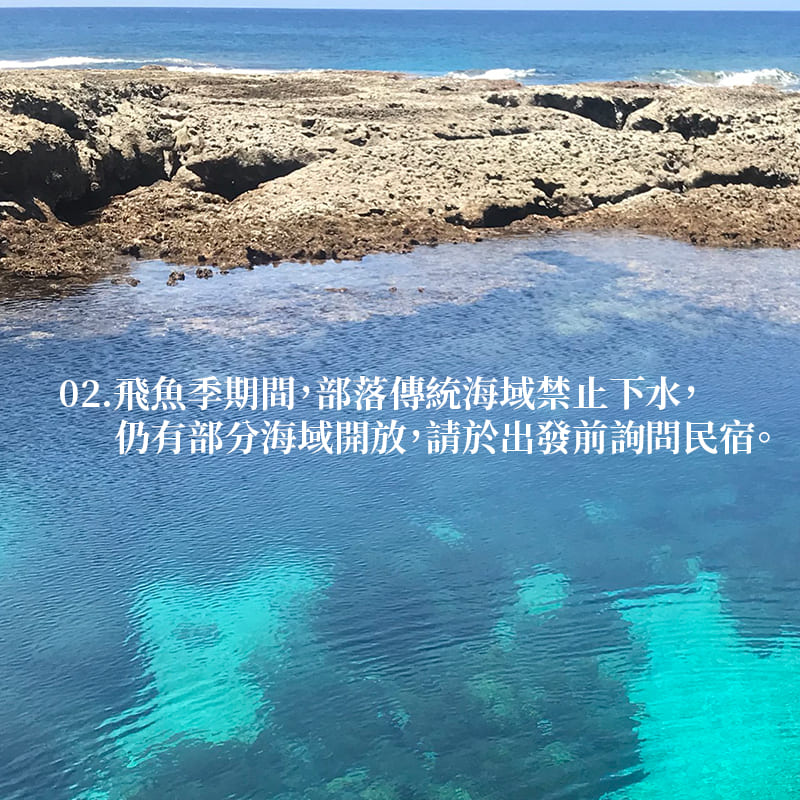 Village beaches, fishing ports, traditional fishing grounds, and other waters are important areas for flying fish fishing. To avoid disturbing the flying fish and to respect the Flying Fish Festival, do not frolic in these areas. However, certain waters will remain open; please ask the B&B before going out.
03. Please do not talk to villagers who are about to go out to sea or have just returned from the sea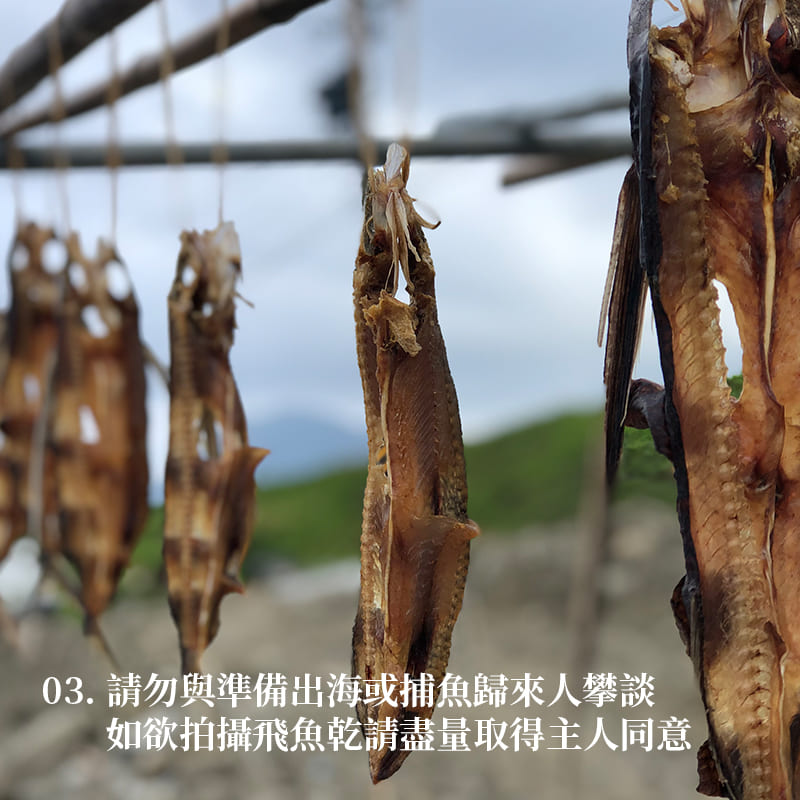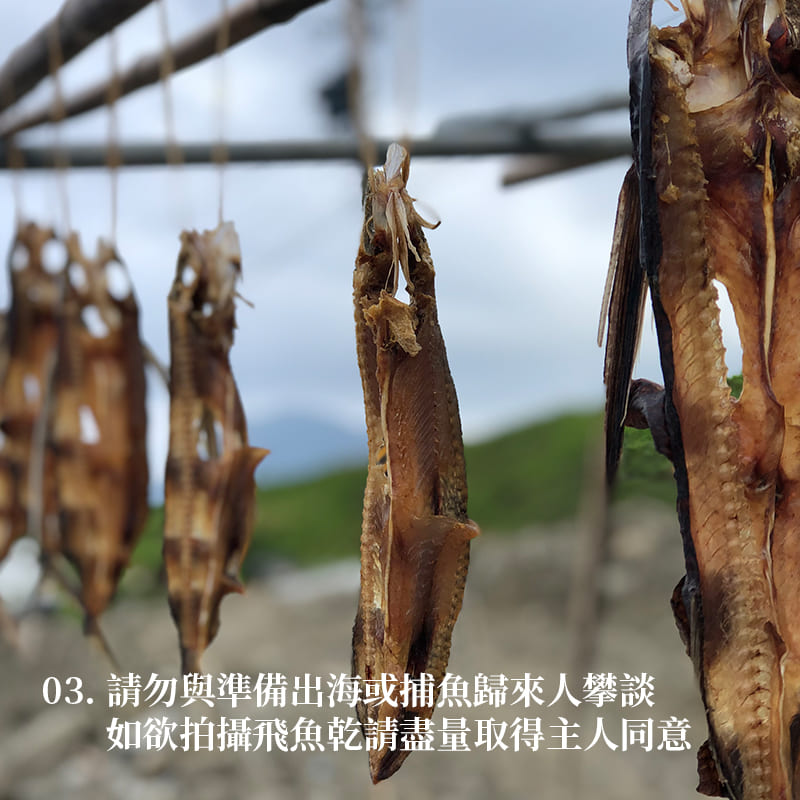 Traditional Tao people always maintain a low profile before going out to sea, so do not ask about their itinerary whenever you feel like it. Legend has that this is to prevent the devil from knowing their whereabouts and to ensure the success of their fishing journey. When slaughtering flying fish, they need to concentrate on processing the fish, so if you see them working, please do not approach them out of curiosity to talk to them or take photos.